Top Ten Things To Do
In Shenzhen China
100K building top floor - AFA Top Pick for a date In Shenzhen On top of the 100K Building, you will find a multi-level Lounge An extremely romantic and intimate place for a date. Best to arrive before sunset.
It is next to the Metro Luobao Line and Shekou Line. Visitors can take these two Metro Lines and then get off at Grant Theatre Station (Dajuyuan Station), take a few minute walk and you can get there.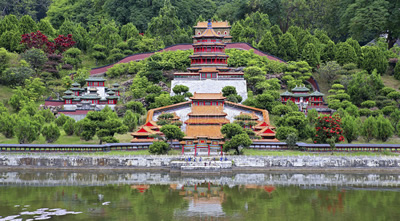 Splendid China Folk Village is a theme park including two areas located in Shenzhen, Guangdong province, People's Republic of China. The park's theme reflects the history, culture, art, ancient architecture, customs, and habits of various nationalities. Metro line one, OTC Station Exit C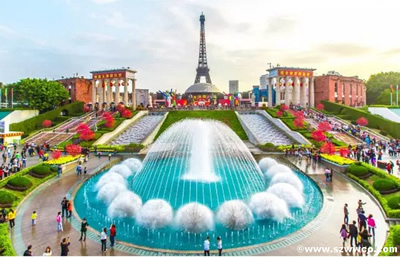 The Window of the World is a theme park located in the western part of the city of Shenzhen in the People's Republic of China. It has about 130 reproductions of some of the most famous tourist attractions in the world Metro line one, Window of the World Station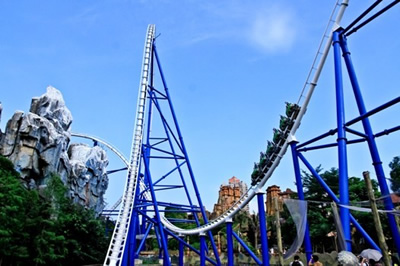 Happy Valley offers amusement for all ages including roller coasters, a massive water park and a variety of live performances. Best during weekdays to avoid crowds. Metro line one, Window of the World Station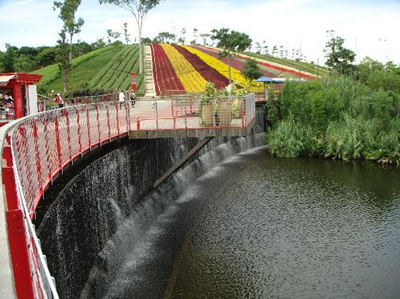 Tea Valley Resort Park presents a world of green and flowers. It is a place for the blend of Eastern and Western cultures and leisure, reflecting the culture and leisure travel. The watch points here include Interlaken, wetlands garden, Sanzhou Tea Park, Tea Town and water golf driving ranges, tennis stadium with retractable roofs, OCT East Grand Theatre etc. Recently, the Tea Valley Resort Park will build a ski resort for tourists with a southern romantic snow world.
Tea Valley is about 45-minute drive from the hotel - when leaving you will need to get the main entrance of the adjacent amusement park to get a taxi.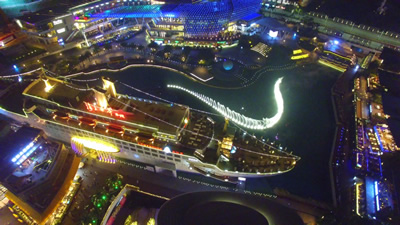 Shenzhen Sea World is located in Xiaomeisha Scenic Area (it has a reputation of "Oriental Hawaii") in the Golden Coastline east of Shenzhen. It has been opened since 1998. It is a family-friendly entertainment complex which has attracted millions of visitors every year and it is 28 km away from the downtown of the city. This park covers an area of 200,000 square meters (about 49 acres). It features eight aquariums and museums, two gardens and an island. The watching points here include marine parks, Ocean Plaza, subsea tunnel, touch pool, Turtle Island, fishing ponds, lakes, and other couples galleries and landscape. eight museums and two gardens include the Polar Museum, Aquarium, Aquarium Magic tour, whale sharks Museum, Shark Museum, Seashell Museum, Science Museum, Museum of model aircraft, marine park and leisure park.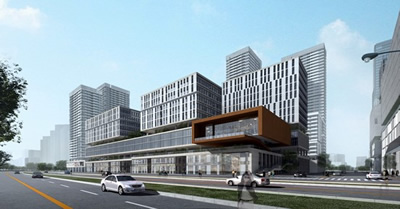 Tech Park, Walking Street, This is a great place to explore during the day if you do not have a date. The shopping area starts where Huaqiang North Road (aka Huaqiang Bei Lu)

The side streets and the streets running parallel to Huaqiangbei North Road (namely Huafa North Road) are also full of life too, making this an incredibly large shopping destination for wholesale electronics and components plus retail shopping. The area is reported as being the largest electronics market in China, and possibly one of the largest in the world, which stands to reason as Shenzhen is a major producer of electronics goods, and it's a city where many big brand tech gadgets are produced. There are over 20 shopping malls located in the Huaqiangbei area which provides about 70 million square meters of business area. Annual sales reaching over 20 billion, and there's something like 130,000 people employed in the area. Yep, it's large. HuaQiang Road Metro line 1.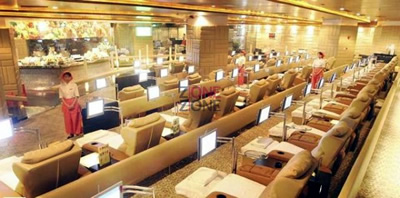 Queen Spa is the biggest spa and a famous tourist spot in Shenzhen. It has nearly 800 massage rooms with different styles, is open 24 hours a day, 365 days a year and is spread in an area of 480,000 square feet! The masseurs are professionally trained and a large range of massages is offered including Chinese, Hong Kong, Thai, and aromatherapy to name a few. A big plus about Queens Spa is that have English speaking staff always on duty.
Located just about 5-minute drive or 15 minute walk;
Chinese and Pinyin Name: 皇室假期美食水疗会
Place Address (English/Pinyin):
B1/F-5F, Golden Metropolis Bldg, Chunfeng Lu, Luohu
罗湖区春风路2040号金色都汇负1-5楼(金光华广场)
Phone: 0755-82253888
Discover why more Singles Tour clients place their trust in Mail Order Bride Videos each and every year than any other tour agency!
Now have all your Singles Tour questions answered by one of our Tour Representatives 7 days a week, from 9AM to 9PM MST, by calling our Tour Info line at (602) 553-8178